MUSINGS ON PURSUING PASSIONS
Raised by a graphic artist father obsessed with typography and balanced layouts. You've heard of soccer moms? I refer to my mom as the photography mom--the kind who would drive me to my photo assignments before I had my license. Mom and dad would stand in as test models when I got a new lens or tried out a new filter!
Larry and Juliet Kerbs, 1972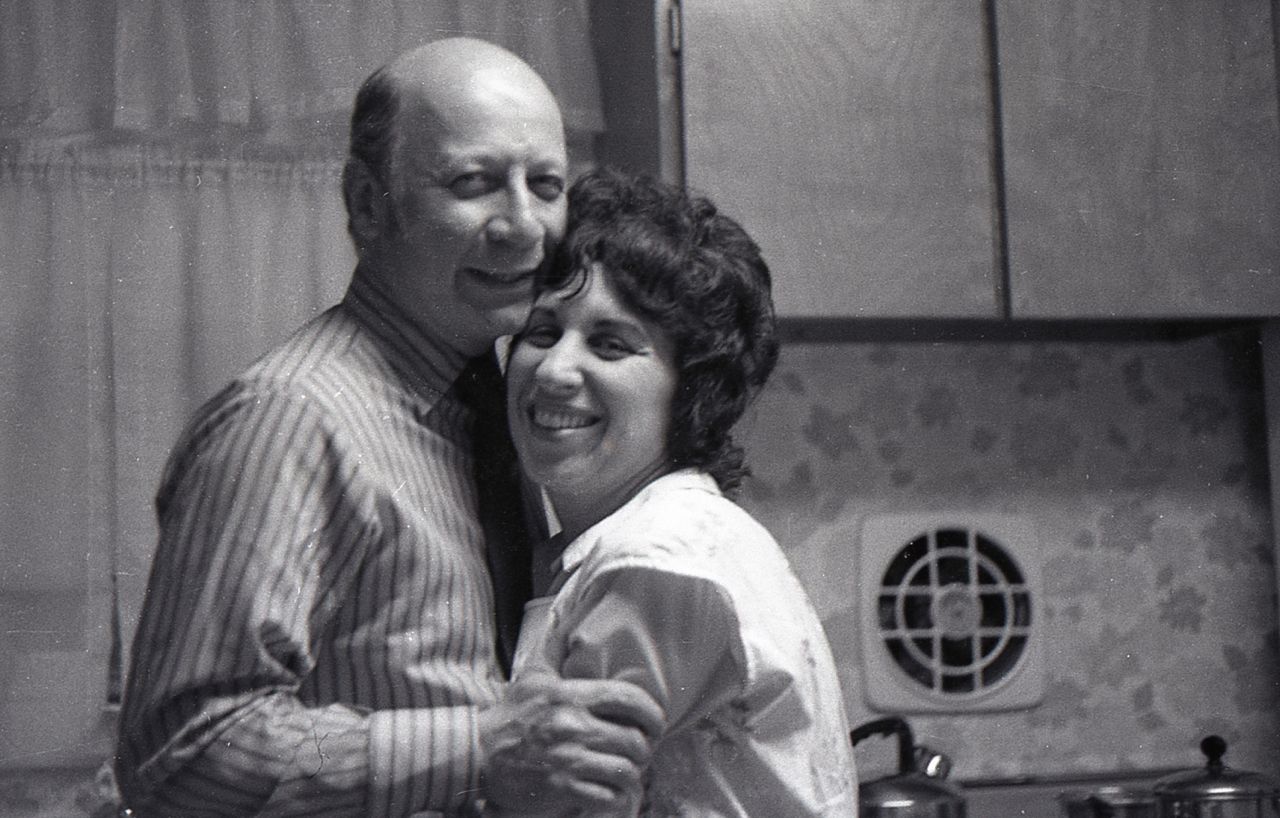 I had a 6th grade teacher who loaned me his Super 8 movie camera to take home on the weekends and said, "Go figure it out on your own." And, my high school art teacher, Alan Sponzilli, encouraged me to experiment with new camera techniques. He rented me a motordrive which took 3 frames a second. That seemed fast at the time! I immediately found some nearby stables to photograph the horses trotting around the track. I couldn't believe my eyes when I captured all four legs had left the ground at the same time!
One of the biggest thrills and certainly an early life-changing moment: Developing those first black & white film and prints in my basement darkroom. This totally hooked me on the magic of photography. One of my first rolls included shots from a trip with my dad on the Circle Line around Manhattan at a time when the World Trade Centers were being completed in 1972.
From my first roll of film, 1972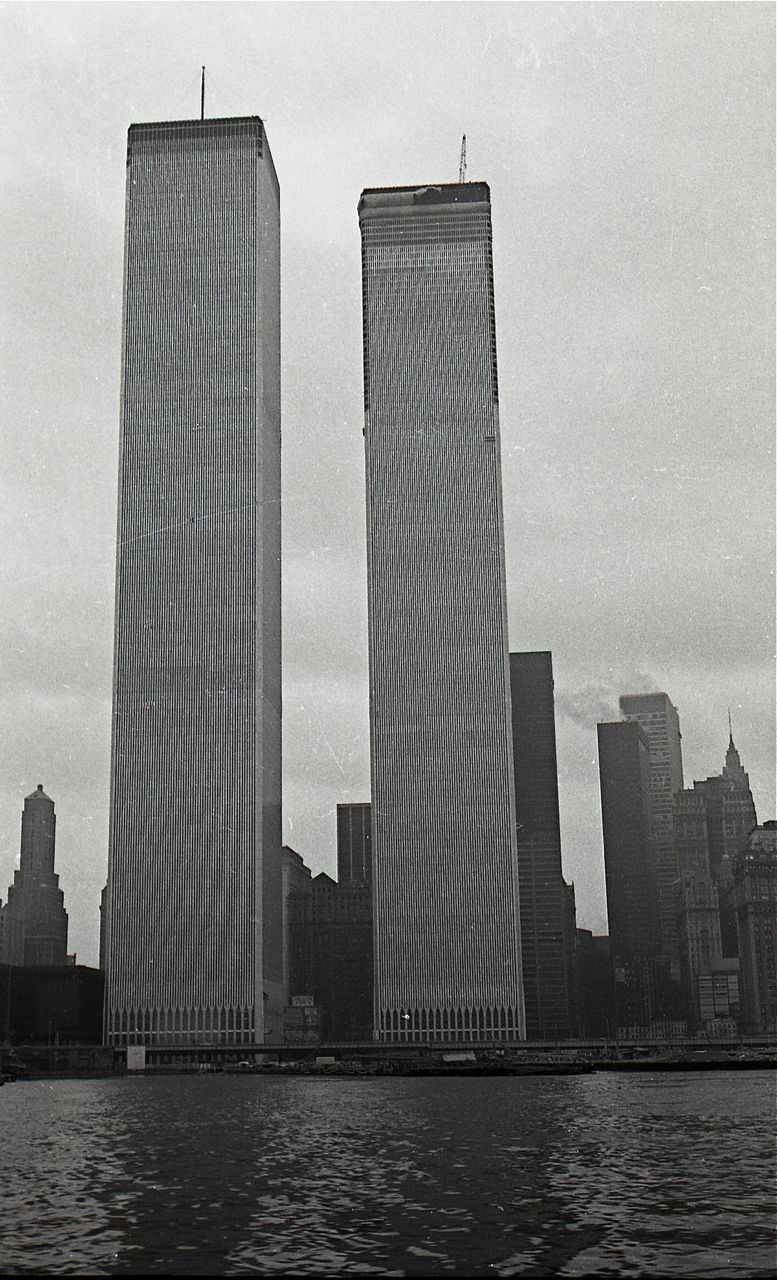 When I was 11 or 12, dad took me to a nature preserve to try out my new camera. I came upon a caste iron sewer grate whose pattern I thought would make a nice picture. Only problem, I was too close to the ground. My camera's minimum focus was six feet. I climbed up my dad's back and stood on his shoulders. Perfect focus. Not a great photograph, but a lesson in finding a birds-eye camera angle.
From dad's shoulders, 1972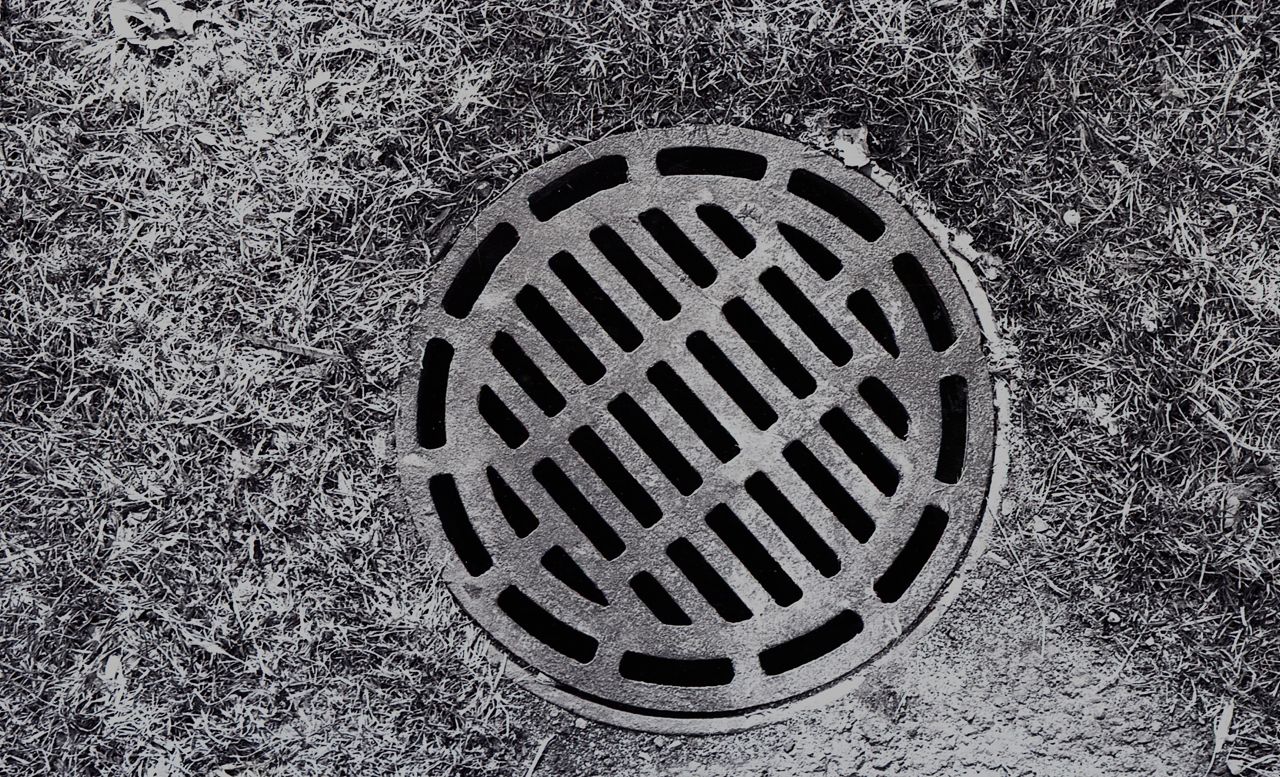 Life's been a constant journey of discovery through photography and video. As a photographer right out of college I covered spot news, sports and features for a bunch of newspapers. The thrill of getting "the shot" and being published was my drug of choice. After a few years at newspapers, I spent time with my mentor, travel photographer Bob Krist, who took me along as his assistant on some great assignments for Travel and Leisure magazine. I then spent 10 years on my own as a freelance photographer crisscrossing the country for the news and business magazines and traveling to Europe, the Middle East, and Carribean shooting picture stories. I was experiencing more than I bargained for: A World Series. Presidential politics. The AIDS epidemic. Anti-war protests. Environmental catastrophies. Stock market gyrations.
But it was like a religious experience when I saw the utter beauty of the Arctic Circle's remote fishing islands, The Lofotens, in Northern Norway--an assignment I had for an airline magazine. The essay I wrote was translated into Norwegian!
Touring Norway in 1985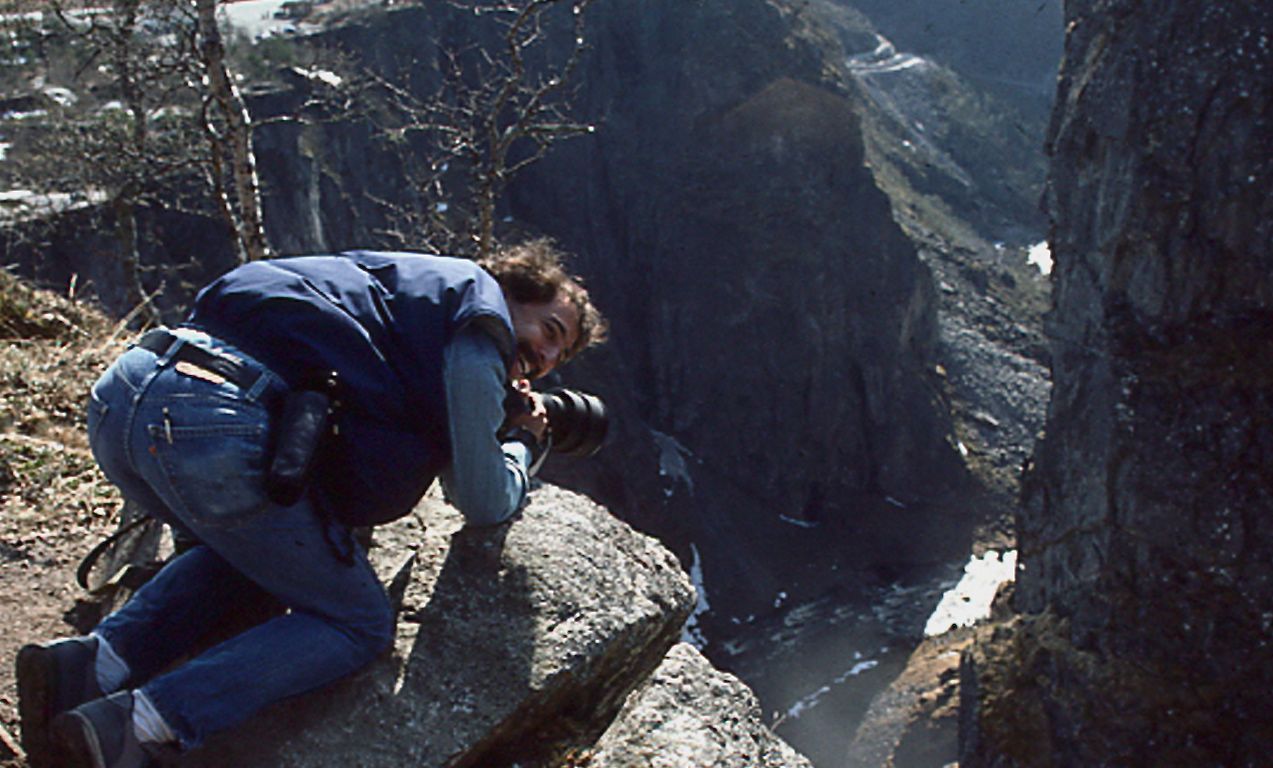 Photography was my excuse to see new places, go behind-the-scenes, learn about the world. You could say it's like photons running through my veins. But, what I've come to realize is it's always been about telling stories. Translating ideas into pictures is what I love to do. Everything else feels like work. Using a camera--still or video--feels just right!
Life-changing moment number two. It happened quite unexpectedly. At a beach house in my late 20s with a friend of mine, a video camera fell into my hands! (I think it was a Super VHS.) "Holy Shit," I remember saying, "this is so much fun!" And what a powerful tool. It was much like that once-upon-a-time little boy watching the image appear in the developer tray under the orange safelight glowing in the darkroom!
The first documentary film I ever made was while I was a grad student at Columbia University's Film Division in the early 90s. A tribute to my mother who had just passed away after battling cancer for eight years, I spent a week with my cousin, aunt, and grandmother while they were vacationing in south Florida. Three Jewish ladies, three generations, three New Yorkers. The story that I focused on was how my aunt and cousin were in a constant battle over how to manage my grandmother's loss of independence. Ralph Rosenblum, Woody Allen's editor, was my professor at Columbia at the time. He taught me that when looking through the raw footage I should see what's painful, what makes me laugh, or is so uncomfortable that I'd want to toss it away; that's exactly what needs to be kept and included, Ralph would say. I listened. "Butterflies," a 28-minute short, was nominated for a student Academy Award in 1994.
After film school, I spent eight years producing videos for the New York Stock Exchange. The production I am most proud of was featured in their Visitors' Center, "It All Starts Here." It won a CINE Golden Eagle and a World Festivals Award in 2000. After 9/11, the NYSE Visitors' Center closed to the public. But the lessons learned producing that piece were invaluable. In 2003, I began working at CBS News as a cameraman and broadcast technician. There, I've been able to cover national and international news stories and experience how a major news network with its nearly 200 affliates makes television. And, yes, television news is a hoot! You have to be a news junkie to love it like I do.
At the U.N. for CBS News, 2008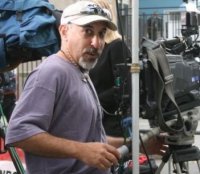 I was once was asked by a student, "What is the constant in your life as you've had so many different jobs?" The answer is simple: I've pursued my passion and had some amazing opportunities. A little luck never hurts.
For example, when German TV financial journalist Markus Koch asked me to help him produce and direct a 9-part business series around the world, that was one of those lucky moments that changed my life. What a dream come true it was to travel the world with a camera crew and be alongside Markus from the show's initial pitch through its completion.
70 Days Around The World With Markus Koch, Brazil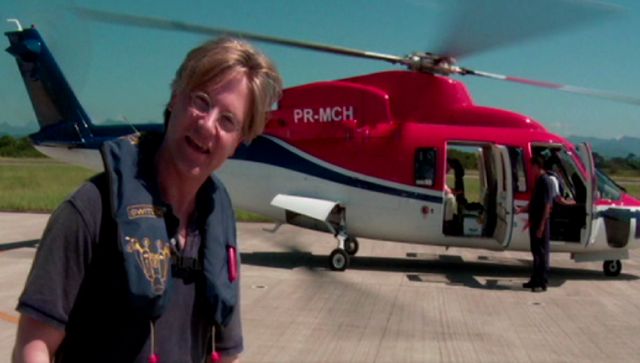 I love traveling, producing, directing, editing, and shooting. Just love the process. Making videos is all about bursts of creative energy, being disciplined, having an unusual amount of patience, and going the distance--even with the constant obstacles that pop up unexpectedly. And then there are the risks that are worth taking to get closer, be in the middle of a hurricane, blizzard, flood, or go without meals--not to mention just trying to get past security or be somewhere you're not welcomed--all to get the images you need to tell your story.
As one of the senior executives I work with says, we're asked to do a lot of very unpleasant things!
Yet, besides bringing back "the goods," there's a great deal of satisfaction in the collaborations with others on any given day in production. The relationships one develops with news directors, technicians, writers, editors, photographers, fixers, soundrecordists, and field producers add so many layers to the process.
Met this photographer in Russia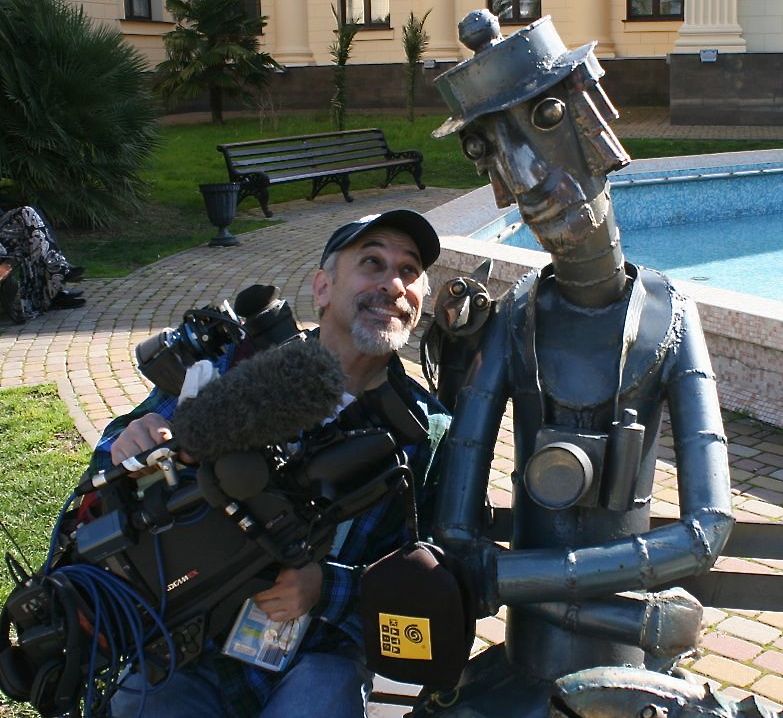 So that's my story. If you want to discuss an assignment, talk shop, or collaborate on producing a project, just drop me an e-mail or call.
Ken Kerbs
KenKerbs24@gmail.com
917.379.2434
.........................
With dad in 1988